All I want is to see some Christmas decorations... which means I'm dreaming of going to New York City. A place, I'd like to point out, that I've never visited. Disney World would work as well. I've never been there at Christmas time and it's something I'd really like to do.
So... I hopped in the car this morning and took a trip to Niagara-on-the-Lake. It's only about an hour from here, depending on how long you have to wait at the border crossing. My trip into Canada was quick, but the border agent was cranky. The trip back had a lovely long line, but the agent was a lot friendlier!
This was my third trip to this charming little town. I went several years ago with some friends and then I just went back this summer. I would have gone more often, but I dragged my feet on the concept of an enhanced license. I finally got one this year, so I figure I should get my money's worth!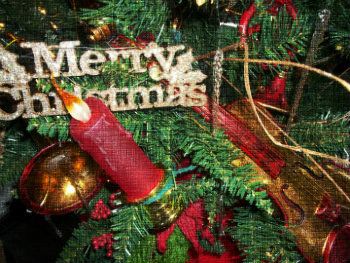 Several of the shops had decorated Christmas trees which were on display in the Court House. They were really creative!
I had lunch at Taste, the same place I went in the summer. It's a colorful little bistro with sandwiches, soups, bakery items, and general yumminess. It was wicked crowded when I was there in July, but I guess I was the only hungry person today. I had a bowl of chicken and wild rice soup (no comparison to Panera, but still good) and a delicious half sandwich (which reminds of Sheldon asking Penny what happens to the other half of the sandwich on BBT). They have several standard sandwiches, or you can create your own. I made my own creation... turkey and smoked gouda with cranberry salsa on pumpernickel bread. Yummy.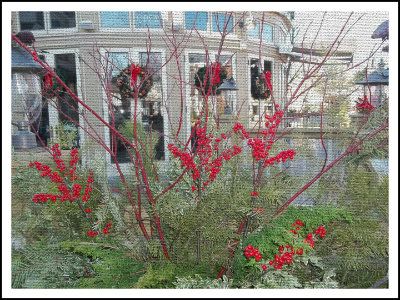 I was also able to pick up some Christmas gifts. There are some really cute shops and I was glad I made it back to be able to get some awesome presents that weren't your run-of-the-mill candle and gift card option. Can't wait to give them!!
I'll admit that I was hoping for a huge Christmas tree... but most of the shops and restaurants had decorations and some of the window displays were beautiful. It was a quick little trip but it enhanced my Christmas spirit immensely.