My second day of vacation was spent at Disney's Animal Kingdom. This was only my third time ever in DAK. The last time I was here was 2009, and on that morning I took The Backstage Safari Tour, which is one of the coolest things I've EVER done. I was looking forward to making some new memories on this trip, so here are my DAK Top Five Moments from 2014!!!
#5: Getting My Picture Taken in Front of the Tree of Life
I really wanted to be in a lot of the pictures from this trip, and I got several character pictures on my Epcot day. But I think I walked past the Photopass photographer who was taking pictures by the Tree of Life AT LEAST four times before working up the nerve to get my picture taken! I am really self-conscious, but once I started there was no stopping me!

#4: Meeting Dug and Russell
This was probably the meet and greet I was most excited about! And I almost missed it due to poor planning. But I got it all I figured out eventually! Squirrel!!

#3: Misbehaving Addax
The first thing I did after walking through the gates was head to Kilimanjaro Safari. I love this with every fiber of my being!! At one point, our driver had to stop for a good long time because the Addax (the animal in the photo below) were chasing each other around, and kept running in front of our ride vehicle! I had no idea they would get that close and it was so fun to watch!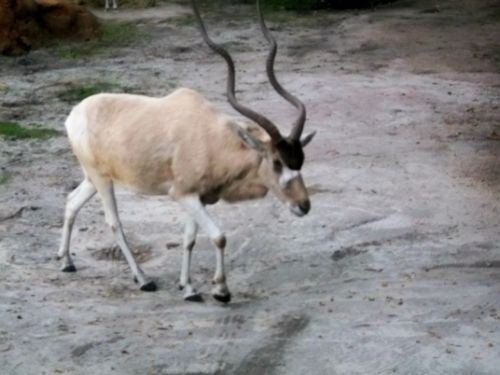 #2: Character Breakfast at Tusker House
I booked this reservation on the spur of the moment after reading multiple positive reviews over on the Dis. And I was not disappointed! The food was yummy and the character interaction was top notch! I got to meet Mickey, Goofy, Daisy, and Donald!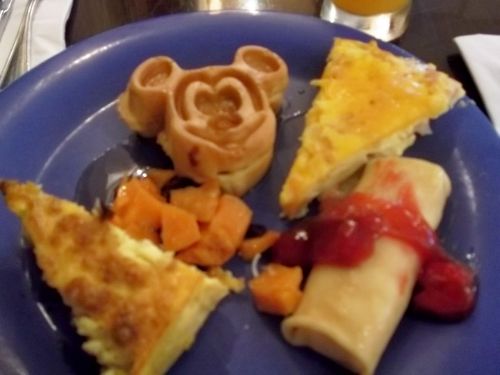 #1: Finding Nemo -- The Musical
On my two previous trips to DAK, I wasn't able to fit this show in. I bypassed it both times in favor of "Legend of the Lion King". I was determined to see it this time, which was made easier by the fact that FotL was being moved/refurbished and wasn't open. The music was a LOT of fun and it was made even more special after the fact when the composing team, Robert Lopez and Kristen Anderson-Lopez, won the Oscar that weekend for Let it Go!