Right now, to be totally truthful, what I'm most thankful for is that Thanksgiving is almost over. That's uplifting, huh? It's very hard spending the holiday HERE while my family is THERE. And I spent it by myself. That's a long sob story that I won't get into right now. And I've been avoiding Facebook like the plague today, because I'm just a million shades of cranky. So I thought this would be a good place to post my list. (And I have no intention of making that title grammatically correct, even though looking at it kind of makes me cringe.)
It wasn't a totally wasted day. I went to see Wreck It Ralph, which was adorable. Probably one of the most clever premises for a movie that I've seen in a long time. I really enjoyed it. And after that, Michaels opened at 4:00 so I headed there to kill some time. Bought some fun stuff, including these cool ornaments that you put on your artificial tree to make it smell real: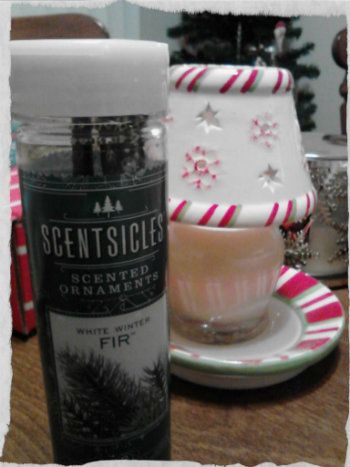 And yes, that *is* my tree in the background. It's been up for over a week now.
So, here are five things I am thankful for right now. (I never said all five of them would be deep and philosophical):
1. MY FAMILY I have the best family in the world and when I'm really sad and missing them like crazy, I remind myself how lucky I am to have a family worth missing. Not missing them would be so much worse than missing them.
2. SOME PRETTY AMAZING FRIENDS I would have fallen apart a long time ago if it weren't for the love and support of a couple incredible people.
3. CHRISTMAS Yeah, that's a pretty broad topic. But I love everything about it and it makes me incredibly giddy. My entire house apartment is decorated and I just smile looking at everything.
4. BUSINESSES THAT ARE OPEN ON HOLIDAYS I never, ever thought I would feel this way. Spending a holiday on your own sure changes your perspective.
5. PINTEREST When I wasn't killing time at any of the aforementioned businessed, I spent a good deal of time on my favorite website. I truly do love how convenient it is to have all of my favorite stuff organized on a fun website. It was also helpful to be able to pull up a recipe on my cell phone using the Pinterest app when I was in Michaels today!
So it all comes full circle. LOL.
I hope everyone had a happy day with family... or friends... or Pinterest.